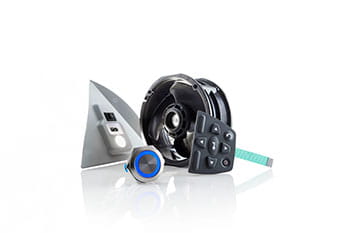 The product area comprises products supplied by oem Electronics, Svenska Helag, ATC Tape Converting, Agolux and oem Automatic.
Products include:
Displays, keyboards and LED lighting.
Areas of application:
The products target original equipment manufacturers, high-volume manufacturers and contract manufacturers for use in the electronic equipment and devices that they produce. The products are used in devices in a variety of areas, from conference phones to medical analysis instruments.
Customers include:
Husqvarna, Nibe, Franke and Axis.