Value for the customers
OEM gives customers access to top-quality products from leading suppliers, help with development projects and the means to streamline logistics processes. OEM thus creates both technical and economic value for its customers. OEM's employees have considerable knowledge of the operations' product range and the areas of application for these products. This means the customer has access to experience and expertise that can support them in their choice of constituent components and in development projects. A large percentage of OEM's sales is generated by bespoke products produced for unique customer applications. A key feature of the customer offering are value-added services, for instance, different components are pre-assembled on delivery according to the customers' specifications. OEM works closely alongside its customers who often choose OEM as a supplier for the coordination of an increasingly large amount of their purchases.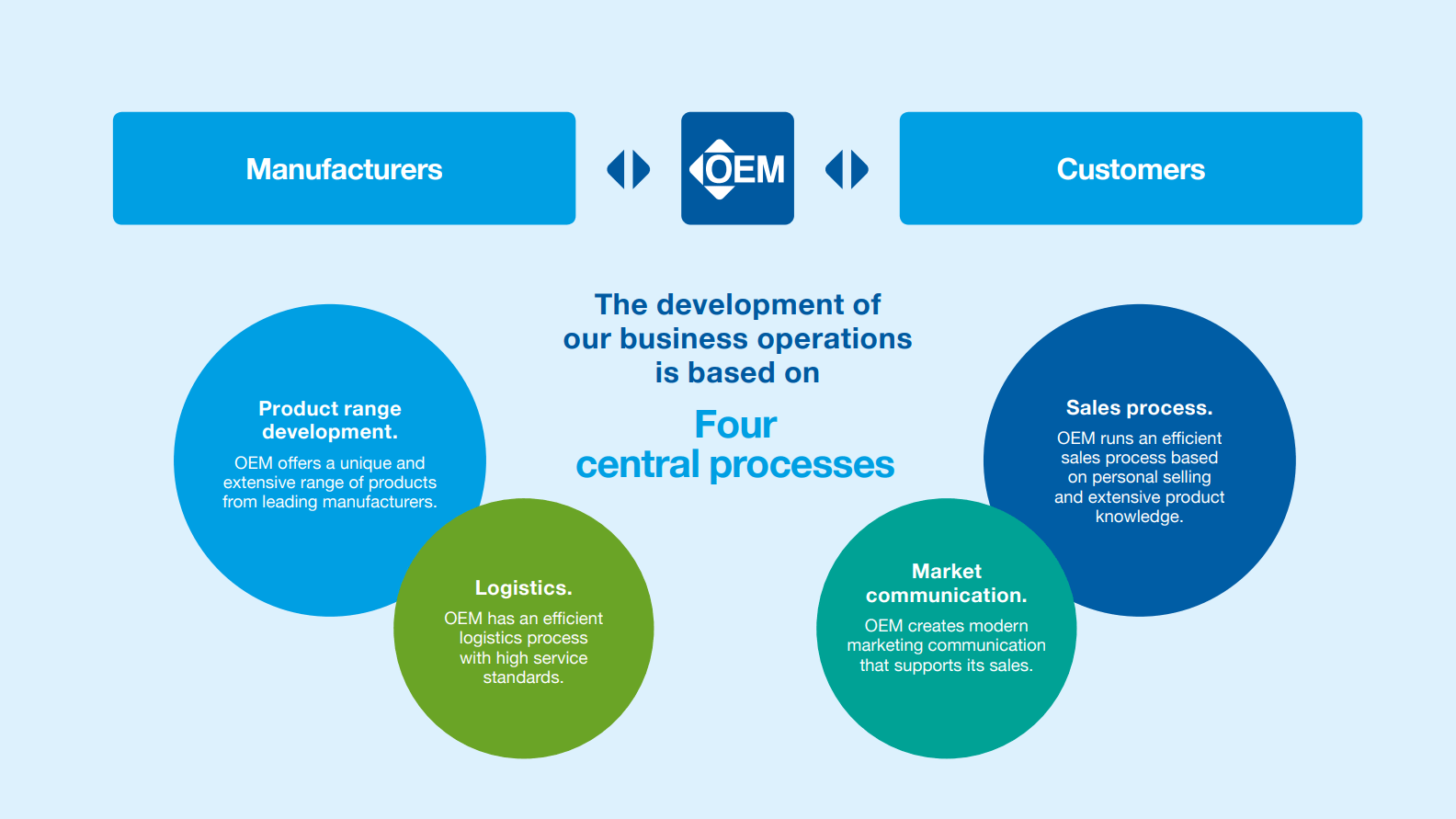 Value for the suppliers
Strong sales organisations, high availability and modern marketing form the foundation of oem's business and are strong reasons why the company has been entrusted to represent the leading manufacturers in their markets. oem's goal is to be the manufacturers' best sales channel and make them the leading players in their niches. In many cases, collaboration with oem gives the manufacturers access to customers whom they would not be able to reach as easily on their own. oem serves as the extended arm of the manufacturers in their respective markets and takes complete responsibility for the customer relationship. oem has a close relationship with the manufacturers. These are long-standing, loyal relationships and the company avoids marketing rival products. oem builds up a wealth of expertise and know-how on the manufacturers' products and how they can be used in the customers' operations. oem uses its expertise to bring ideas and proposals to the suppliers of how products can be developed and adapted to meet different customer requirements.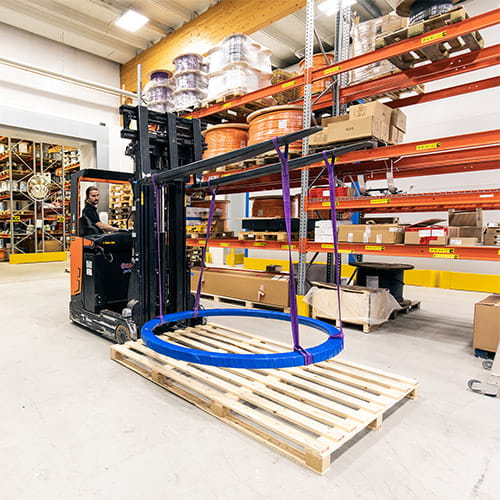 Logistics as a competitive advantage
An important part of the value generated by oem is created through oem's logistics units. The company offers over 60,000 products from more than 400 suppliers to its 30,000 customers, which makes the logistics process complex. oem has a continuous focus on making the flow of goods a streamlined and seamless process. Coordinating the work to larger logistics centres increases efficiency and automates the flow of goods, thereby improving cost-efficiency, quality and service. oem also customises its logistics operations to meet the requirements and needs of larger customers, with regard to time, packaging sizes and other aspects, which creates clear advantages for the customers.