Value for the customers
Knowledge, service and quality are some of OEM's guiding values and set the tone for its relationship and interactions with its customers. OEM's employees have considerable knowledge of the operations' product ranges and the areas of application for the products. Customers benefit financially and technically from the experience and expertise to which they have access when choosing components.
Access to high-quality products from leading suppliers is an important element of the offering, which in many cases is delivered in bespoke solutions designed to meet specific customer needs. Customised solutions are produced either at one of the operations' departments for bespoke products or directly at OEM's suppliers if the volumes are large. Bespoke solutions that meet the specifications of customers can range from delivery of a pre-assembled series of components to adaptation of the length of a product's cable with plug attached. The fact that oem works closely with its customers and suppliers creates creativity that results in unique product solutions for the customers. Today, it is common that oem progressively becomes a supplierthat customers turn to for the coordination of an increasingly large amount of their purchases.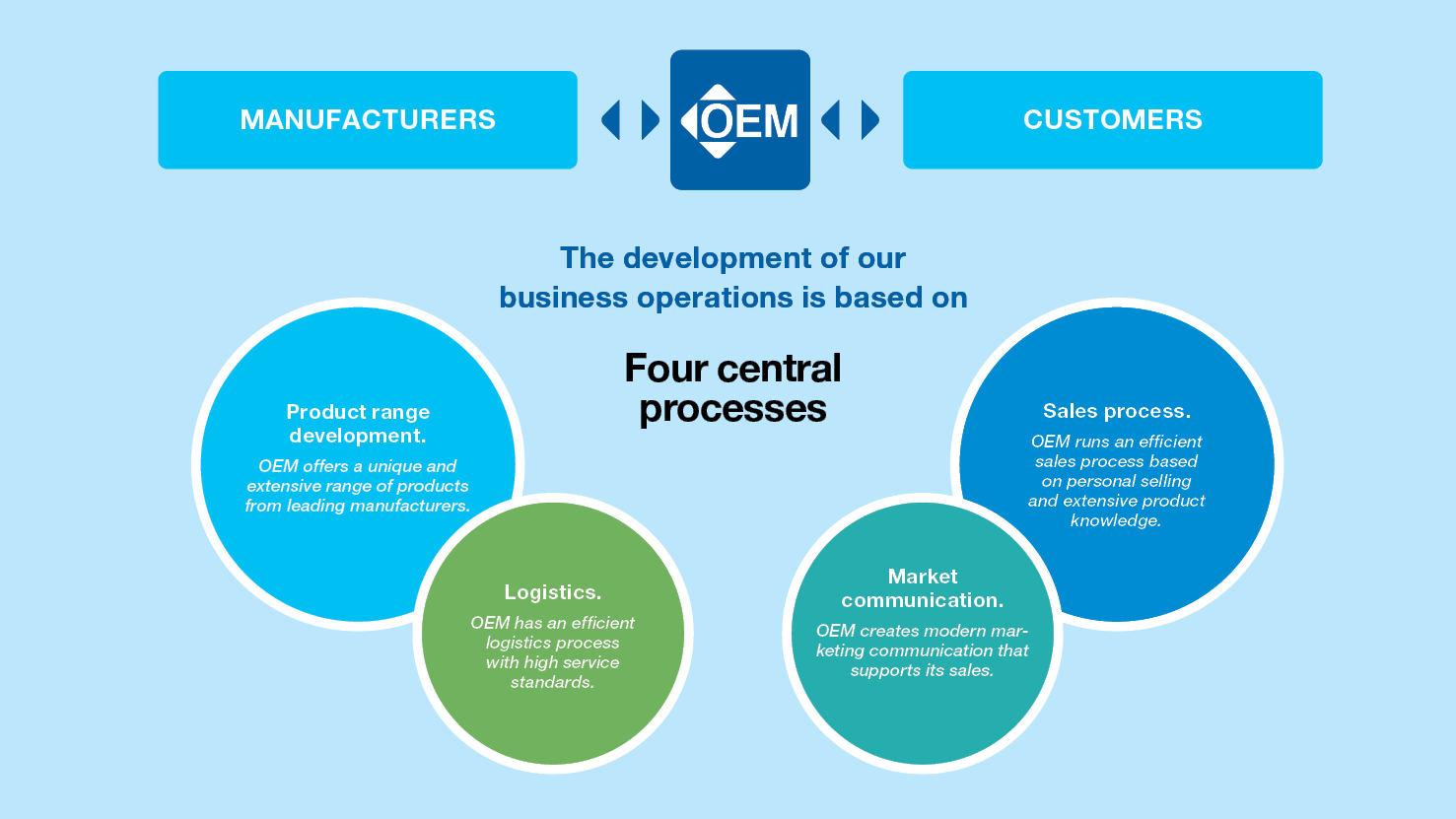 Value for the suppliers
Strong sales organisations, high availability, modern marketing and efficient logistics form the foundation of oem's operations and are reasons why it is entrusted to represent the leading suppliers. The goal is always to be the suppliers' best sales channel in their respective market and make them the leading players in their respective niches. Serving as the extended arm of the manufacturers in their respective market means that OEM takes total responsibility for the customer relationship. By establishing close, long-standing relationships based on loyalty with its suppliers, OEM avoids marketing rival products. The organisation has built up a wealth of expertise and know-how on the suppliers' products and how they can be used. It also means that oem engages in regular dialogue with the suppliers on product development, enabling them to develop products that meet market needs and wishes and thus sharpen the competitive edge.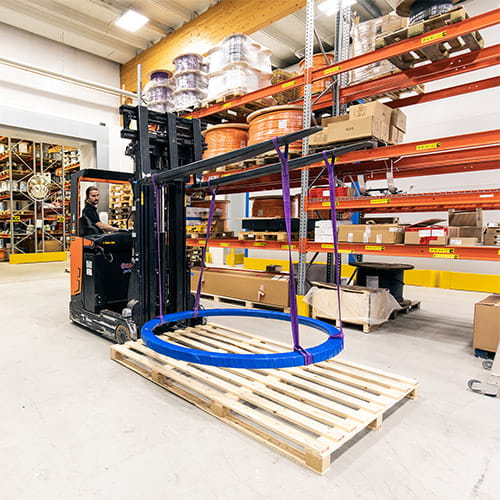 Website is the hub for customer comunications
The operations' websites present the ranges of products and all the specifications and product details, and thus serve as an information base for customers. It should be easy for customers to navigate OEM's websites to find product information, inspiration and knowledge, making them a natural tool for customers to use in their daily activities. The e-commerce feature enables a
smoother flow and facilitates the customers' purchasing process.
Logistics as a competitive advantage
Coordinating the work to larger logistics centres increases efficiency and automates the flow of goods, thereby improving cost-efficiency, quality and service. For major customers, logistics operations are tailored to meet their requirements and needs, for example delivery methods, packaging design and delivery frequency. This creates clear advantages for the customers. There is continuous focus on making the flow of goods a streamlined and seamless process that will lead to enhanced availability, quality and service over time.